This is the venue for

Concerts in the UU Dome:
Unitarian Universalist Church of Tampa, 11400 Morris Bridge Road, Tampa, FL 33637
813-988-8188- Put this address in your GPS and you'll come right to us.
Tickets are available in advance online and at the door.
Scroll to bottom of page to pay on line.
***********************************************************************************************************************
S   u   p   p   o   r   t      L   i   v   e      M   u   s   i   c   !
***********************************************************************************************************************
CONCERTS IN THE UU DOME PRESENTS: Unitarian Universalist Church of Tampa-11400 Morris Bridge Road

---
** Muriel Anderson (Harp-Guitarist) ** SUNDAY, February 28, 2016 AT 3:00PM
$15 Advance; $20 Door
Come to the UU Dome to hear Award winning guitarist, composer, and harp guitarist Muriel Anderson. She is one of the few international touring guitarists equally at home with fingerstyle, bluegrass, classical, freeform, and international music. She has recorded with country legend Chet Atkins, performed with jazz greats Les Paul and Victor Wooten and with classical orchestras. Her recent CD Nightlight-Daylight placed first in its category in 11 national awards, and is the first ever to incorporate interactive fiber optics. Founder of the renowned Muriel Anderson's ALL STAR GUITAR NIGHT®, she enjoys sharing her joy of music via her charity, the MUSIC-FOR-LIFE ALLIANCE.
ADDITIONAL:
Muriel Anderson is the first woman to have won the National Fingerstyle Guitar Championship. Muriel's unique approach to the instrument virtually transforms the guitar into a lyrical choir, then a marching band, then a Japanese koto, then a Bluegrass band, one minute launching into a Beatles' tune and the next, Rodrigo's Concerto de Aranjuez. Her gentle sense of humor and her facility across multiple genres of music is revered by guitarists worldwide.
---
** SEARSON ** SUNDAY, MARCH 13, 2016 AT 3:00PM
$15 Advance; $20 Door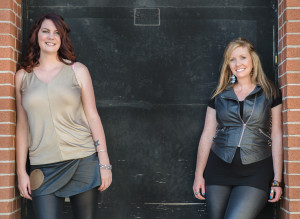 ABOUT SEARSON: Erin Searson – Lead Vocals, Piano/Keyboard, Tenor Guitar, Step Dance.
Colleen Searson – Fiddle, Vocals, Step Dance.
Danno O'Shea – Drums, Djembe, Percussion.
Fraser Gauthier – Bass, Acoustic Guitar.
Searson is Colleen and Erin Searson, two sisters from the Ottawa Valley, Ontario, Canada. On tour, they are joined by top notch Canadian musicians Fraser Gauthier on bass and Danno O'Shea on drums. Together, this talented quartet performs sets that feature their original style of "Canadian Celtic Pop" which includes traditional and original pieces, interspersed with high energy fiddling, passionate vocals and step dancing.
For over a decade, Searson has toured throughout Canada, the United States, Ireland, Germany, Denmark, Spain, Portugal, Switzerland and the Caribbean. In June 2015 the sisters released their eighth original studio album, Stars Above the Farm.
Website: http://www.searsonband.com/
Video: https://www.youtube.com/channel/UCtUwfa3W8-lwP6fKRbuwqkg
Facebook: https://www.facebook.com/searsonmusic
** Singing Tree ** Lloyd Goldstein and Ray Belanger; Folk Music with a Classical Twist!

Saturday, April 16, 2016 AT 8:00PM
COST: TBD

Singing Tree is an acoustic duo playing folk folk music with a classical twist. Singing Tree is Ray Belanger, Hammered Dulcimer and Lloyd Goldstein, Double Bass. Singing Tree's first CD Singing Tree: Folk Music with a Classical Twist is available at CDBaby.com and at the iTunes Store. 
Singing Tree performs a wide variety of folk music from around the world employing traditional, classical and contemporary styles of arrangement and performance. Ray's approach to the hammered dulcimer ranges from lyrical and melodic to energetic and exciting. Lloyd's bass playing covers a wide range of styles, often employing the bow in a way that suggests the sound of a huge cello. Together they perform a unique and varied program that consistently leaves audiences surprised and elated with both the vibrant acoustic sound of their fine instruments and the originality and inventiveness of the arrangements. They even include some of Lloyd's original compositions which are charming and accessible to anyone.
***************************
IT'S EASY TO PURCHASE TICKETS TO OUR CONCERTS
Tickets are always available both at the door, as well as online where you can purchase by credit card or check in advance. To buy online, just go to the bottom of this page and click on "Donate Now." You will be taken to the payment page where you will find a "Concert" block with an adjacent "Explanation" block. In the "Concert" block, enter the applicable dollar amount. In the "Explanation" block, type in the concert details such as "2 tickets for John Smith Concert."
Your online receipt will be your ticket, providing entry to the concert. Be sure to print your receipt and bring it with you!
Use our secure donation section for gifts, pledges, and event tickets.
Just click the "Please Donate" button below. And thank you!
**************************
Watch this page for news about other concerts. New shows post here as soon as they're scheduled!

Gloria Holloway, Concert Chair
gshello@tampabay.rr.com  or  813-837-6572
The "Concerts in the UU Dome" series has been ongoing since 1996. Your
continued support of the concerts is much appreciated. Here's to the next
20 years!
**********************************************************************
GET INVOLVED! DONATE -- SHOP AMAZON.COM -- VISIT US SUNDAYS
| | |
| --- | --- |
| | You can support UUCT every time you shop Amazon.com -- and it costs you nothing. Be sure you access Amazon at left. Then, Amazon will donate a portion of your total bill to UUCT out of their profit. Thank you for shopping Amazon via our website! |
| | Please click this secure link to donate to UUCT or to buy event or concert tickets. Ticket buyers: enter the amount of your purchase in the appropriate box, and then provide the name and date of the activity you're attending. Your tickets will be held at the door. |