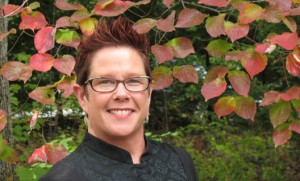 Originally from south central Virginia (Altavista), Patricia has lived in England, Germany, Buffalo NY and Richmond VA and Annapolis, MD. She joined the Air Force in 1985 and is a veteran of Desert Storm I, and Deny Flight. During her military career, she was a Maintenance Scheduler, another way to say she is good at logistics. After ten years of active duty, she transferred to the Air National Guard. 9/11 brought her to Richmond and she stayed. She retired with 22 ½ years of service in 2008. Patricia's partner, Christina Arnold, is a Physician Assistant. Included in their family are three 18-year-old cats – Blink, Georgia, and Wolfman. At 18, they enjoy napping, napping, and napping.Since September 2014, Patricia has served as Intern Minister at the Unitarian Universalist Church of Annapolis, MD. Her first UU church was The First UU Church of Richmond, which she joined in early 2004. She became active in the UU Singers and Small Group Ministry. In 2009 she joined the staff as Director of Membership and served as Student Minister, Intern and summer minister. Her dedication to radical hospitality resulted in membership growth and the generation of 12 new small groups during her time with the church.
Patricia graduated from Meadville Lombard Theological School with a Master's of Divinity in May 2014. Patricia will be ordained to the Unitarian Universalist ministry on May 9, 2015. She holds a Bachelor's of Science from Capella University in Management and Leadership (2010, Summa Cum Laude). She completed her chaplaincy at the Medical College of Virginia (Virginia Commonwealth University), a level I trauma center.
On April 26, 2015, Patricia A. Owen was affirmed by the UUCT congregation as our settled minister by a unanimous vote.