---
In the Tampa Bay Times, Neighborhood News section on Wednesday, September 23, 2015, "UU Church Tabs Pastor with Military Background"
is a wonderful article / interview with our Rev. Patricia A. Owen.
---
Tampa Bay Times article Humanists promote free-thinking, science, human rights  offers an overview of our Humanists group at UUCT  http://www.tampabay.com/news/religion/humanists-promote-free-thinking-science-human-rights/2237539.  Great press for us!
---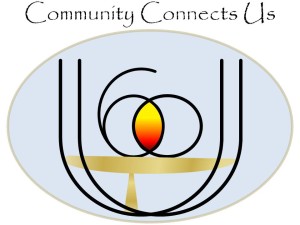 UUCT will be celebrate our 60th Anniversary on September 27th.  Our first commemorative event was a T-shirt design competition. We had great participation with many very creative submissions so we put the choice of finalist up to a congregational vote. John Powers is our winner ! This design is now the official logo for the 60th Anniversary Celebration and you will be seeing a lot of it.  T-shirts will be available soon for purchase.
---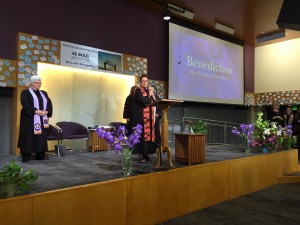 Reverend Patricia A. Owen
Congratulations to Rev. Owen, on her ordination at the First Unitarian Universalist Church of Richmond, on Saturday, May 9, 2015, at 2 p.m. in the Great Hall.  The Unitarian Universalist Church of Tampa is excited to welcome Rev. Owen as our settled minister on September 1st!
---
Let It Be A Dance
On April 26, 2015, Patricia A. Owen was affirmed as our next settled minister.  The UUCT congregation affirmed Patricia A. Owen with an unanimous vote.  She will join us officially on September 1st.  We all look forward both Patricia, and her partner Chris Arnold, joining us at that time.  Click Patricia A. Owen to learn more about her.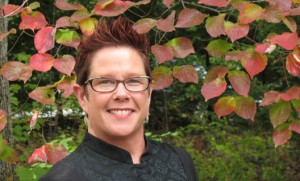 Welcome home, Patricia!
---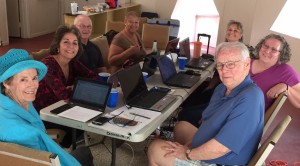 Your Search Committee members are, from left,
Joan Lund, Chair
Ara Rogers, Survey
Ed Benedict, Arranger
Marta Pearson, Fact Checker
Mary Francis, Packet
Elise Richardson, Secretary
Earl Harvey, Treasurer
___________________________________________________________________________________________________________________________________
GET INVOLVED! DONATE -- SHOP AMAZON.COM -- VISIT US SUNDAYS
| | |
| --- | --- |
| | You can support UUCT every time you shop Amazon.com -- and it costs you nothing. Be sure you access Amazon at left. Then, Amazon will donate a portion of your total bill to UUCT out of their profit. Thank you for shopping Amazon via our website! |
| | Please click this secure link to donate to UUCT or to buy event or concert tickets. Ticket buyers: enter the amount of your purchase in the appropriate box, and then provide the name and date of the activity you're attending. Your tickets will be held at the door. |