Choir –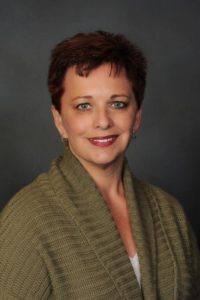 Welcome Dee Lynch, UUCT's New Music Director!
Greetings music-makers! I am honored to serve as UUCT's Music Director. We will build the program step-by-step, adding your varied talents to services and events as I become familiar with all that you have to offer. I would enjoy meeting you individually, listening to you sing or play your instrument(s), and hearing your thoughts about the future of the music program. Due to several previously-contracted obligations, rehearsal slots will be somewhat unconventional for the spring semester but this will improve when we reconvene in the fall. My priority is to begin choir practices as soon as possible so I'm scheduling a "Meet the MD" and choir practice for Friday, January 6, 6:00-7:30. (We will meet in the small dome) Thereafter, I'll hold two weekly rehearsal slots for your convenience (come to one, or come to both!), in addition to Sunday morning rehearsals.
Tuesdays: 4:00-5:30 pm   –    Fridays: 6:00-7:30 pm
It is my preference to work on new music on Tuesdays/Fridays (the same material will be covered on Tuesdays and Fridays each week) and to use Sunday's rehearsals for review.
The choir is encouraged to participate in the Multi-generational service on January 29 (rehearsal at 9:45), then you will be featured on February 5. A schedule for choir services for the remainder of the spring semester will be provided. Regular attendance at choir practice on Tuesdays and/or Fridays will promote confident preparation and quality presentation at services. Please arrive a few minutes early to ready to begin on time. Oh, and … please have a sharpened pencil at all times. Thank you!
For our instrumentalists, I look forward to featuring you in a variety of ways. Let's get together individually and put some ideas together!
If you would like to make an appointment for a private 15-minute slot with me, send an email to music@uutampa.org. Please provide your first and last names, phone number and your music interests (choir member, vocal soloist, instrument [which?]).
Best regards, Dee Lynch
---
Dee has been working in music and music education for over 30 years. Her primary career has been as vocal director and music director for musical theater. She also has a background in church music to include substitute accompanist at the Cathedral of the Sacred Heart in Richmond, VA, interim music minister at Holy Trinity Catholic church, Norfolk, VA, guest soloist and substitute accompanist at Unitarian Universalist Community church of Glen Allen, VA, guest soloist and substitute accompanist at Unity Christ Church in Bon Air, VA; and guest soloist and substitute accompanist at First United Church of Tampa. Her most recent work was as Director of Music & Creative Dramatics at an independent school in Evansville, IN. She told us, "I have long sought a music position with a liberal spiritual community with whom I could serve, and by whom I could be nurtured. I feel I am particularly suited for music within a spiritual community and am excited to bring a diverse musical repertoire to the congregation."
****************************
GET INVOLVED! DONATE -- SHOP AMAZON.COM -- VISIT US SUNDAYS
When you shop at Amazon Smile you'll find the exact same shopping experience as Amazon.com be sure to to select

"Unitarian Universalist Church of Tampa"

Then, Amazon will donate a portion to UUCT out of their profit. Thank you for shopping Amazon via our website!
Please click this secure link to donate to UUCT or to buy event or concert tickets. Ticket buyers: enter the amount of your purchase in the appropriate box, and then provide the name and date of the activity you're attending. Your tickets will be held at the door.