One Place, All Faiths
Creating a Caring, Justice-seeking Community
We invite you to join us in our mission of creating this community and invite you to share our vision of being . . .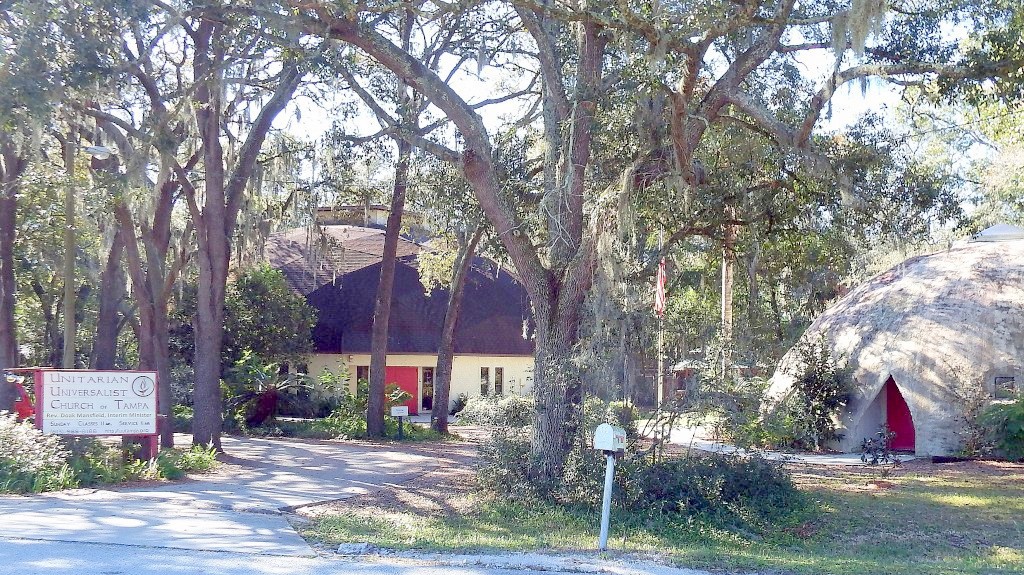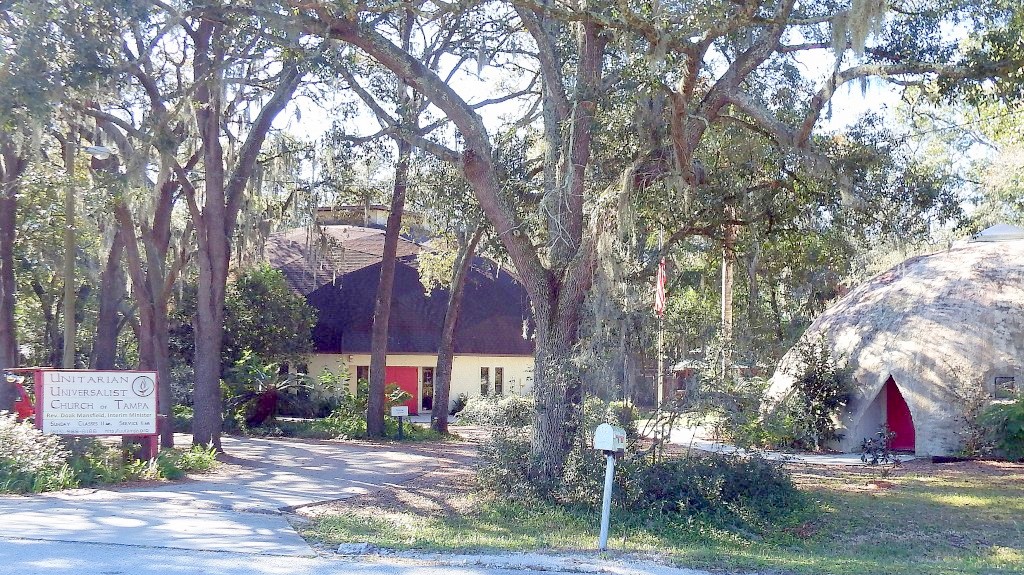 A center for liberal religious education for people of all ages, and
A haven for those seeking a positive spiritual experience, and
A community of caring and committed individuals diverse in identity and theology, and
A positive force in the community for justice and equality
Cap off the service with a 'cuppa' coffee and convivial conversation. 
Sunday Services begin at 11 a.m. They take place in "The Dome," our signature sanctuary (above, flanked by our "Small Dome" on the right, UUCT's original meeting place), and are typically followed by coffee and fellowship, along with a host of activities - some planned, others spontaneous. You never can tell what might be happening on any given Sunday (unless you check here on our website, or come and find out for yourself). See you in church!  
---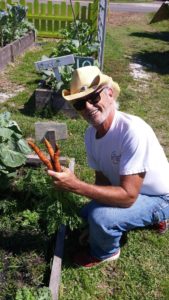 11am Sunday Service, September 25, 2016
" Working to End Hunger in Our Communities"
~ Guest Speaker- Will Carey
"Working to End Hunger in Our Communities" Will Carey, the Executive Director of  Tampa Bay Harvest since 2005, will speak on working to end hunger in our communities and attempting to change attitudes with education in growing and preparing foods while promoting living a healthy lifestyle.
Following this service after coffee time:  Conversations With The Board- Members of the Board of Trustees will be present for conversation after church on the last Sunday of the month from 12:30 to 12:45 p.m. The purpose is to open communication and share ideas.  Come with questions and ideas but always with an open mind.
---
Vespers Every Wednesday at 6pm
UUCT will offer a short, contemplative service every Wednesday for anyone and everyone at 6PM in the sanctuary. The service will last about 30 minutes. There are readings, reflections, music, joys, and concerns and some other components as well! If you are in the area, stop in for a hump day break.
---
Please visit our

 Month of Sundays page where you will get a long-range view of our services at a glance!
---
Click here for the video of the Rev Dick Woodman, our first settled minister, discussing early UU activism and history. We have a lot to be proud of, to live up to!
---
There is always something interesting, fun, challenging, or intellectually stimulating going on at UUCT.
Whether it's an annual event like our All-Music Service or an impromptu discussion about the events of the day or working on one of our many committees, there really is "something for everyone" here. See for yourself. Click the links below...and we'll see you soon!
---
Staff Office Hours
Office Hours for Rev. Patricia Owen-
Monday; Appointment Only, Tuesday- Thursday; 11am-5pm. E-Mail
RevP@uutampa.org
Erin Powers, Director of Religious Education for Children & Youth
Wednesday 3:30-8:30 p.m.; E-mail 
dre@uutampa.org
.
Linda Turnipseed, Office Assistant Tuesday & Thursday 9am-2pm; E-mail info@uutampa.org.
---
GET INVOLVED! DONATE -- SHOP AMAZON.COM -- VISIT US SUNDAYS
| | |
| --- | --- |
| | You can support UUCT every time you shop Amazon.com -- and it costs you nothing. Be sure you access Amazon at left. Then, Amazon will donate a portion of your total bill to UUCT out of their profit. Thank you for shopping Amazon via our website! |
| | Please click this secure link to donate to UUCT or to buy event or concert tickets. Ticket buyers: enter the amount of your purchase in the appropriate box, and then provide the name and date of the activity you're attending. Your tickets will be held at the door. |